Recovery running between training programs - 1 session per week for 4 weeks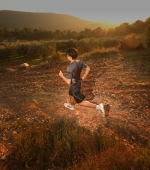 Type :

Program

Duration :

4 weeks

Level :

Advanced (high level of physical activity)

For :

men, women

Rhythm :

1 times/week

Coach :

Coach Jiwok

Number of workouts :

4
Description

This program is designed with gentle endurance sessions to adapt to your fatigued condition and facilitate recovery from previous hard training. Recovery workouts are designed to boost fitness despite being shorter and/or slower than regular workouts.

Jiwok's training will help maintain the physical levels and stamina developed during your previous training.
Coach Guidelines

There is no particular instruction which you need to master, just remember to take it easy, and don't be afraid to run slowly in your recovery runs. Running slowly allows you to run longer with affecting your next key training program.

See a physiotherapist for muscle recovery, and make sure to stretch well, hydrate your body and enjoy this relaxing program.

Good recuperation.