Measure your Maximum Heart Rate (MHR)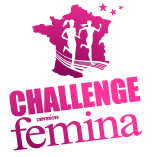 Type :

Single

Duration :

1 day

Level :

Sedentary (no or irregular physical activity)

For :

men, women

Rhythm :

1 times/day

Coach :

Coach Jiwok

Number of workouts :

1
Coach Guidelines

You can perform this evaluation outside or on a track.

It is important to be equipped with clothes and shoes suitable for exercise.

Do not go too fast.

Check your pulse at the end of the exercise, it should give you an estimate of your Maximum Heart Rate, plus or minus 5 beats.

Don't strain yourself - remain cautious and stop exercising if you feel out of shape.

Take it easy for 5 minutes to cool-down at the end.

All Jiwokers not at the same level - if you stop the test before the end, advance the soundtrack to find music suitable for recovery.

Good luck.