Get fit and prepare for a future race - 2 sessions per week for 4 weeks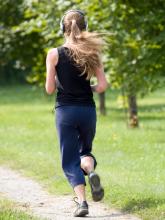 Type :

Program

Duration :

4 weeks

Level :

Beginner (occasional physical activity)

For :

men, women

Rhythm :

2 times/week

Coach :

Coach Jiwok

Number of workouts :

8
Objective

After a break from exercise, you would like to set a new goal. Whether it's running a 10km race or increasing your speed and distance, this interim training program will help you to establish a good fitness foundation and prepare your body for the next challenge.
Description

In a few weeks or months, you will begin a training program to prepare you for a new challenge (such as preparing a 10 or 20km race).

In the meantime, you want to maintain your fitness level to be well prepared and ready for your future race training.

You will start by alternating running and walking, progressing to just a few minutes walking in between continuous running by end of the program (30 minutes intervals of running non-stop).

The program takes place over four weeks with two workouts per week.
Coach Guidelines

Before you begin, check your running equipment, especially your trainers. Get a physical assessment from your doctor if necessary

Take it easy at first and follow the running paces suggested so as not to tire too quickly and jeopardize the rest of your workout.

Following the workouts, stretch well and be sure to drink lots of water.

Good days for training, if possible, are Wednesday and Saturday or Sunday.

Good Luck.